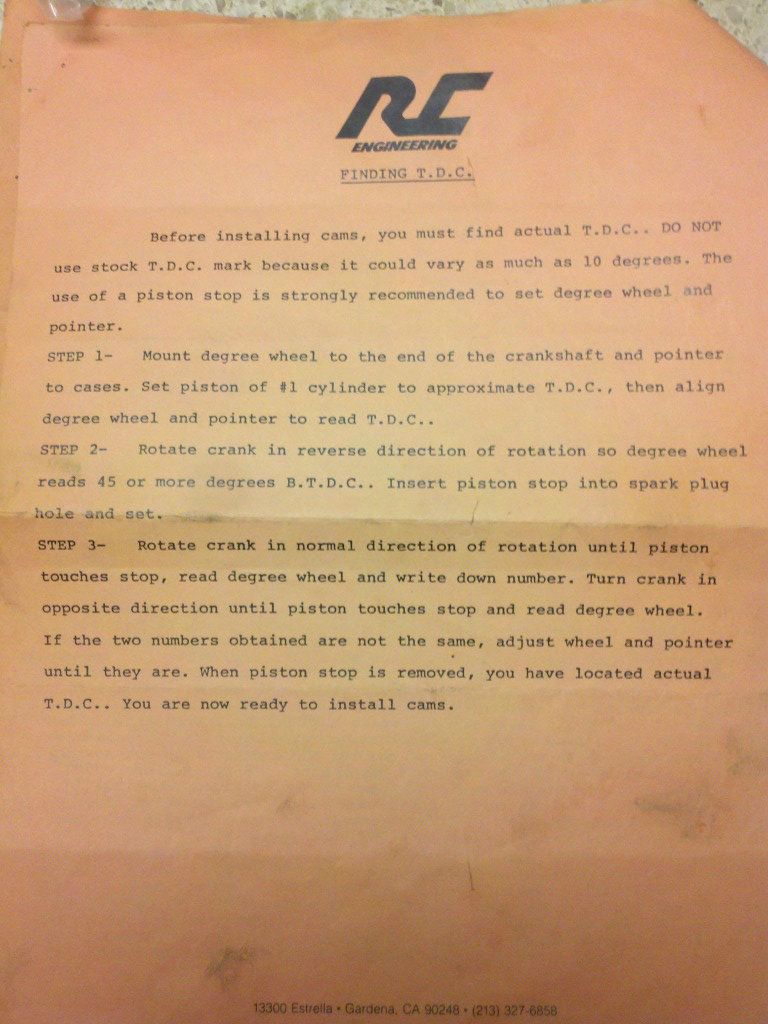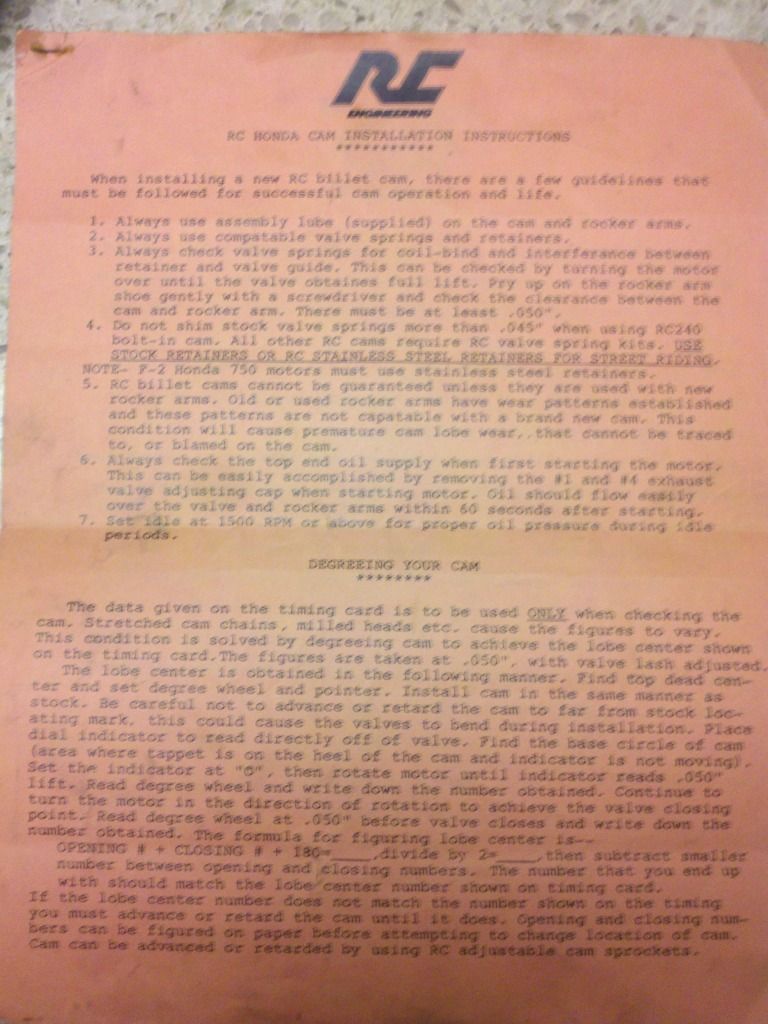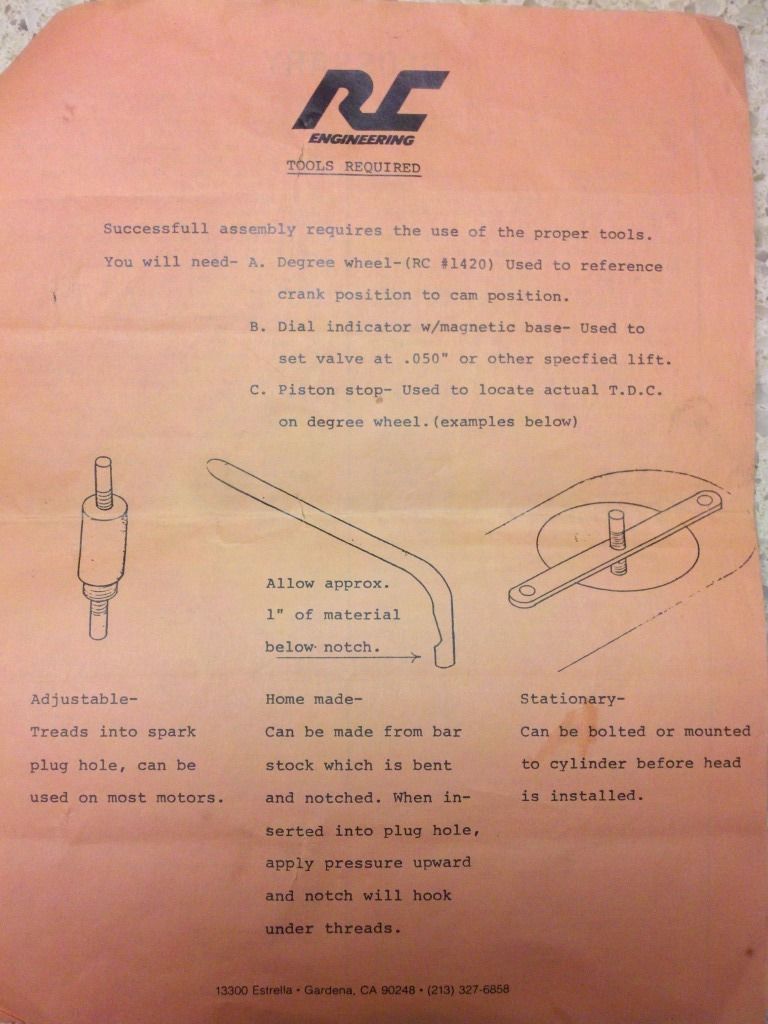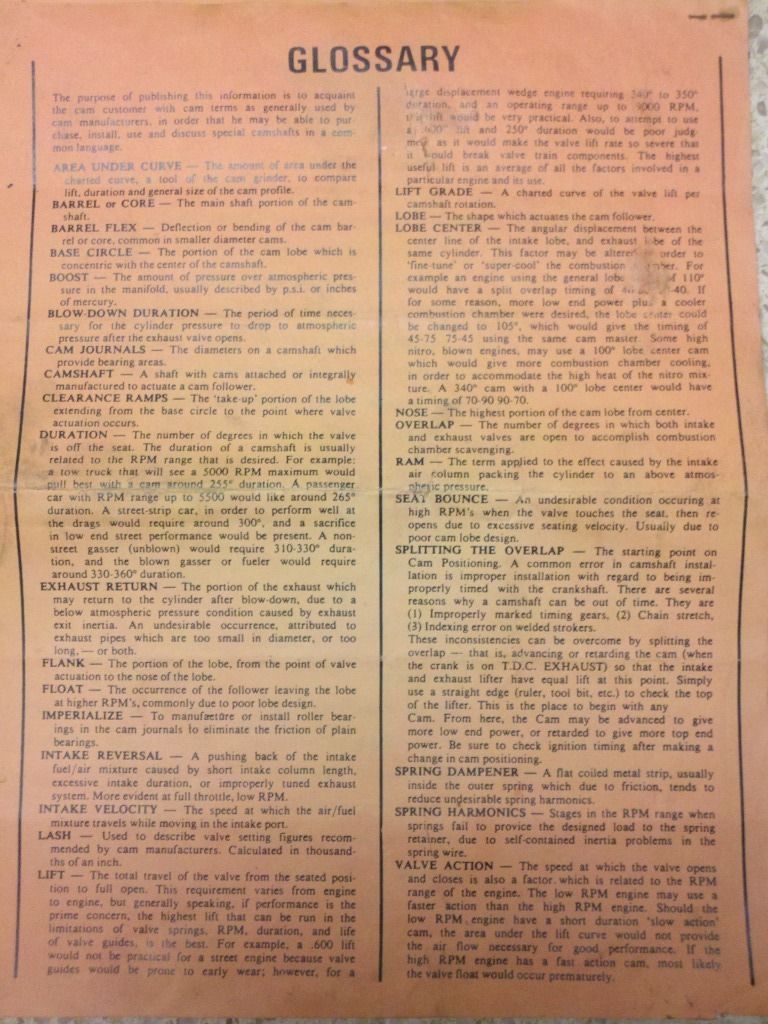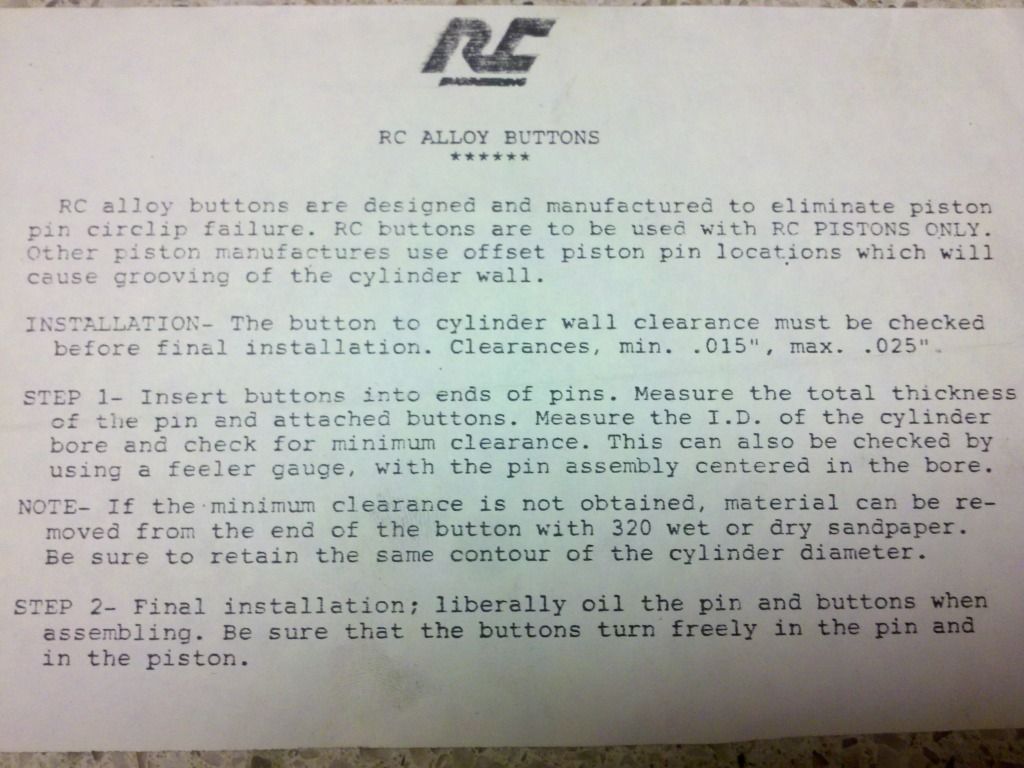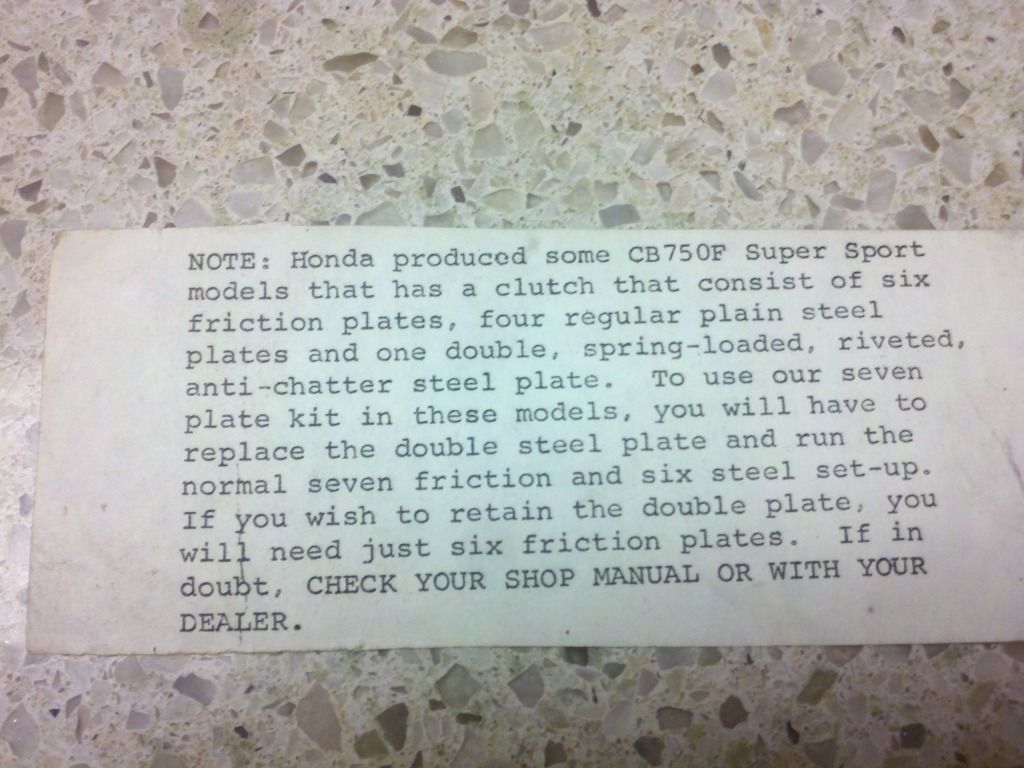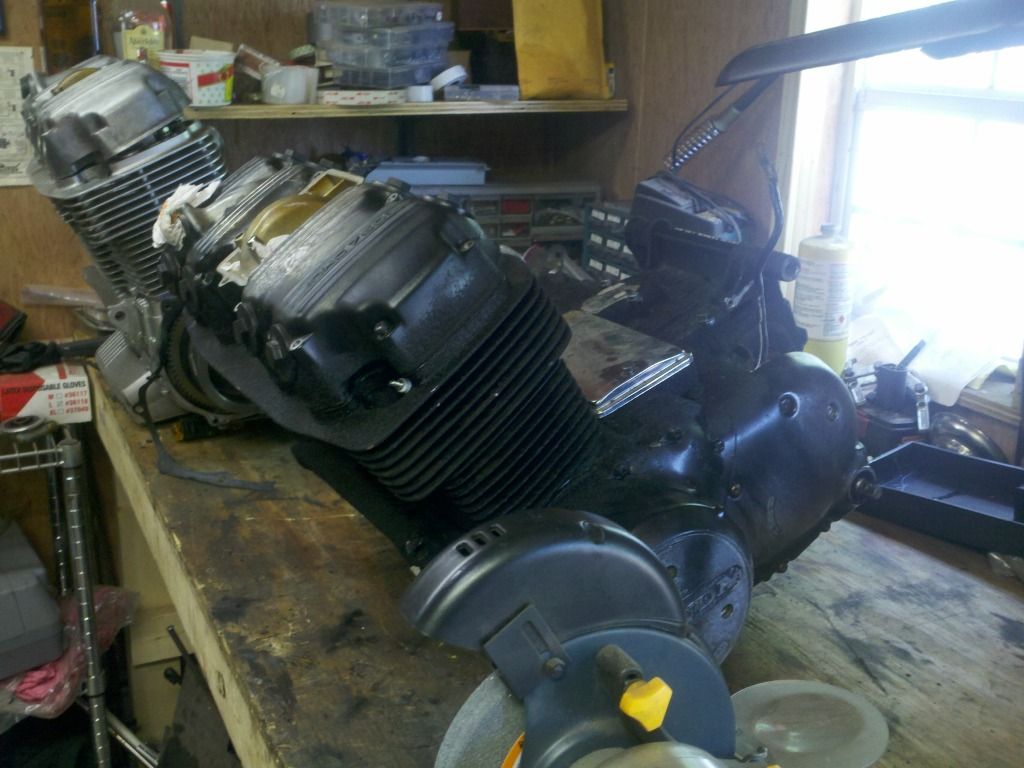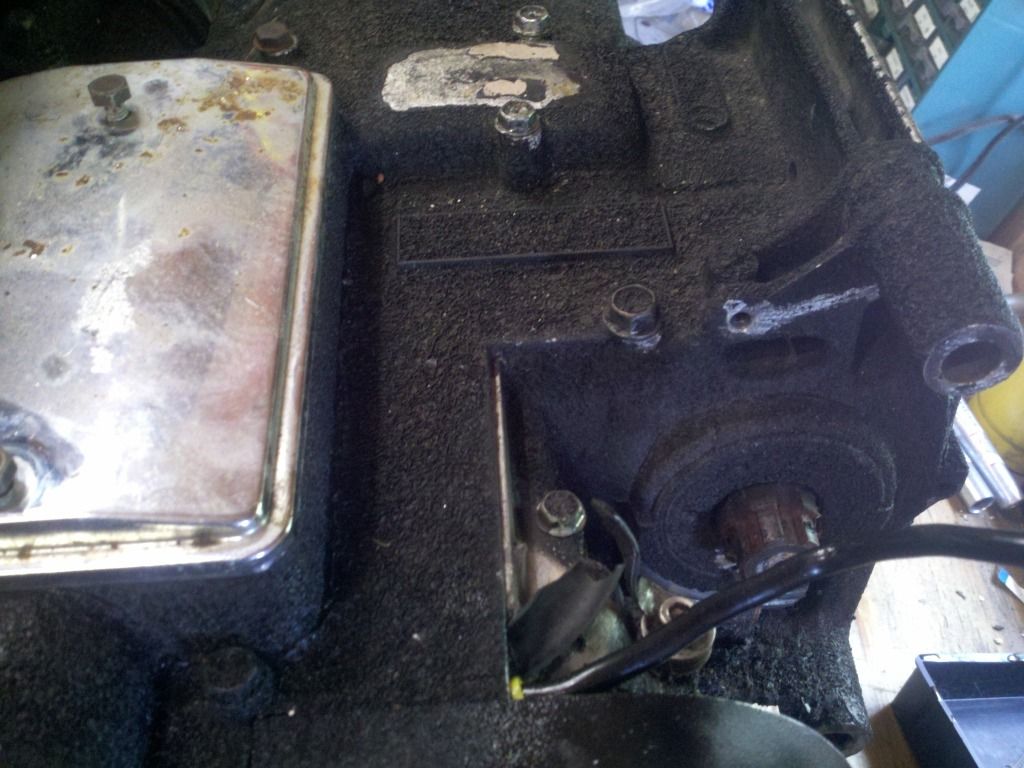 Replacement Late Model Cases?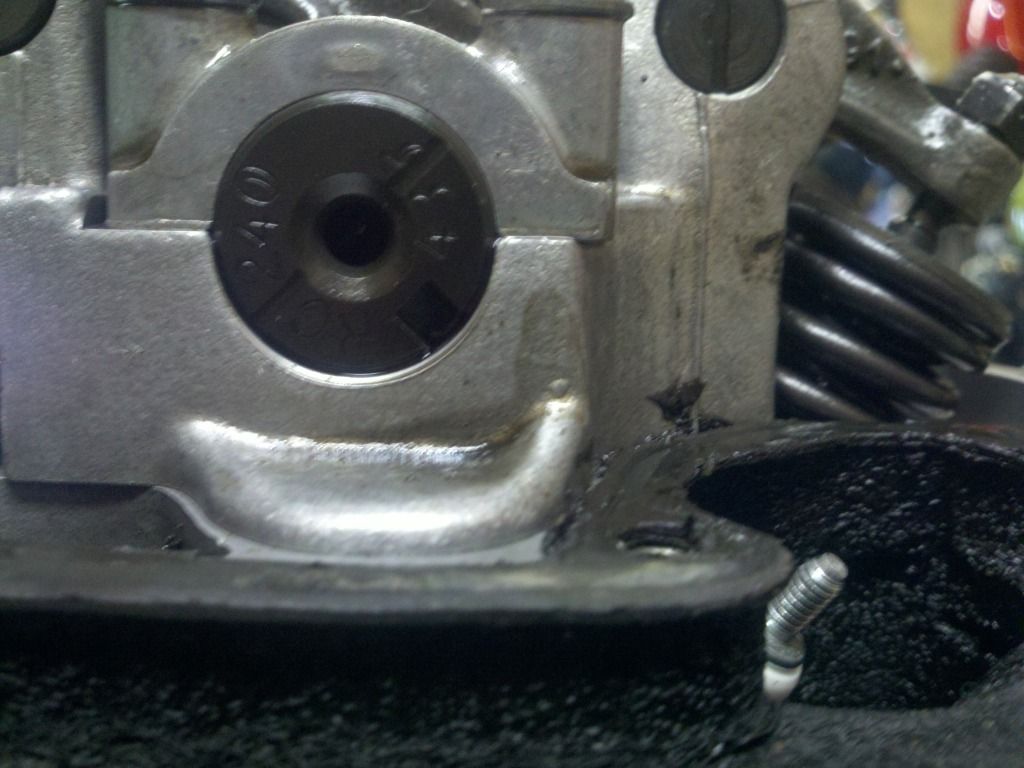 RC240 Cam. Mild Regrind.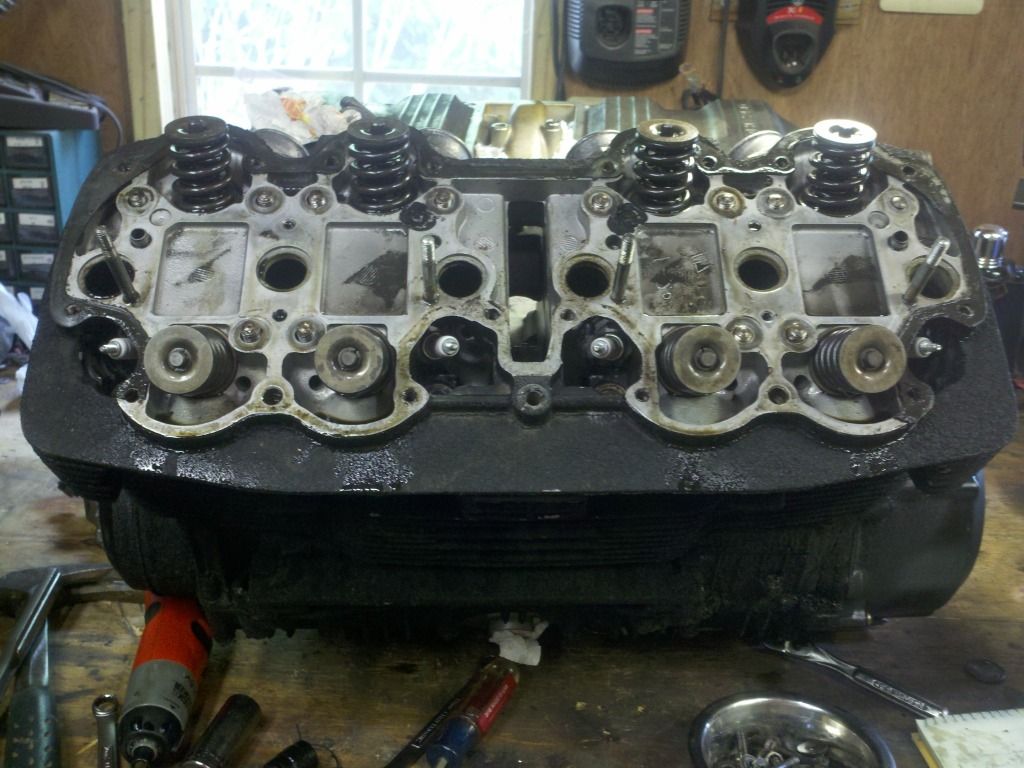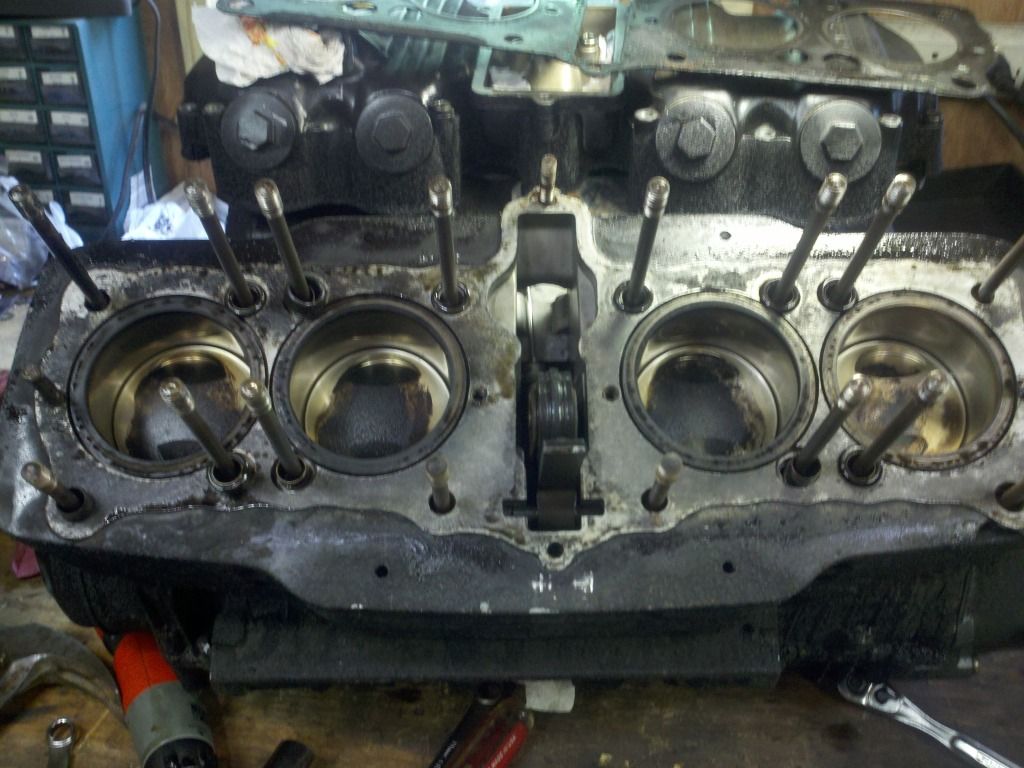 Studs were looser toward the #4 side.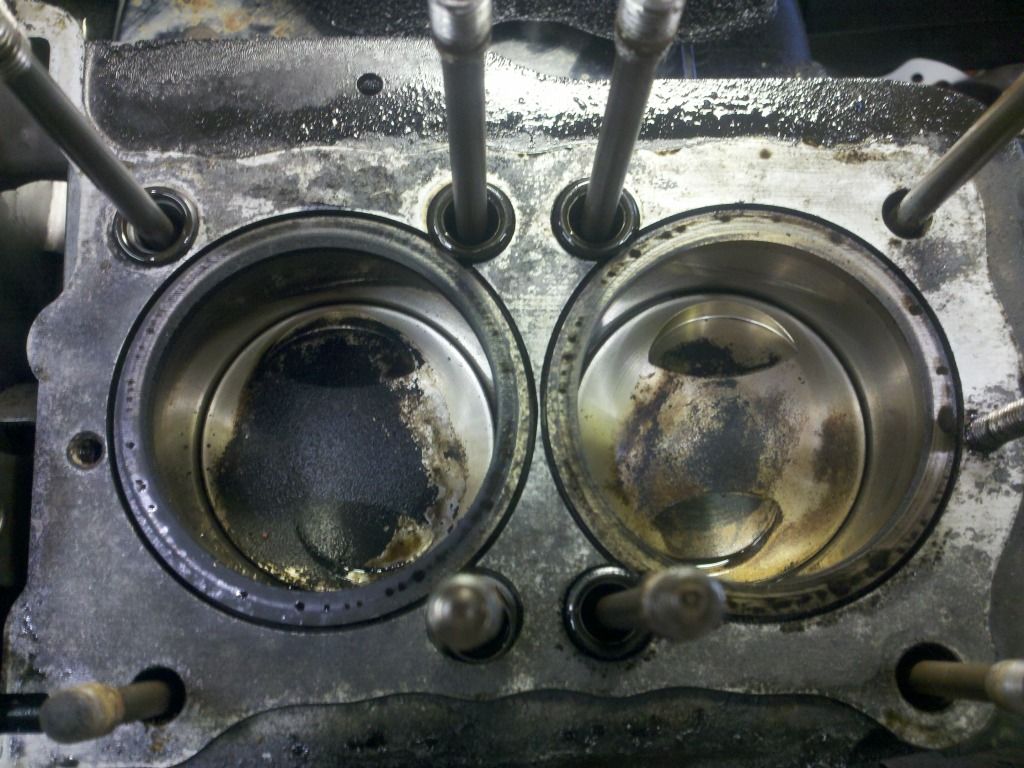 Bores look great!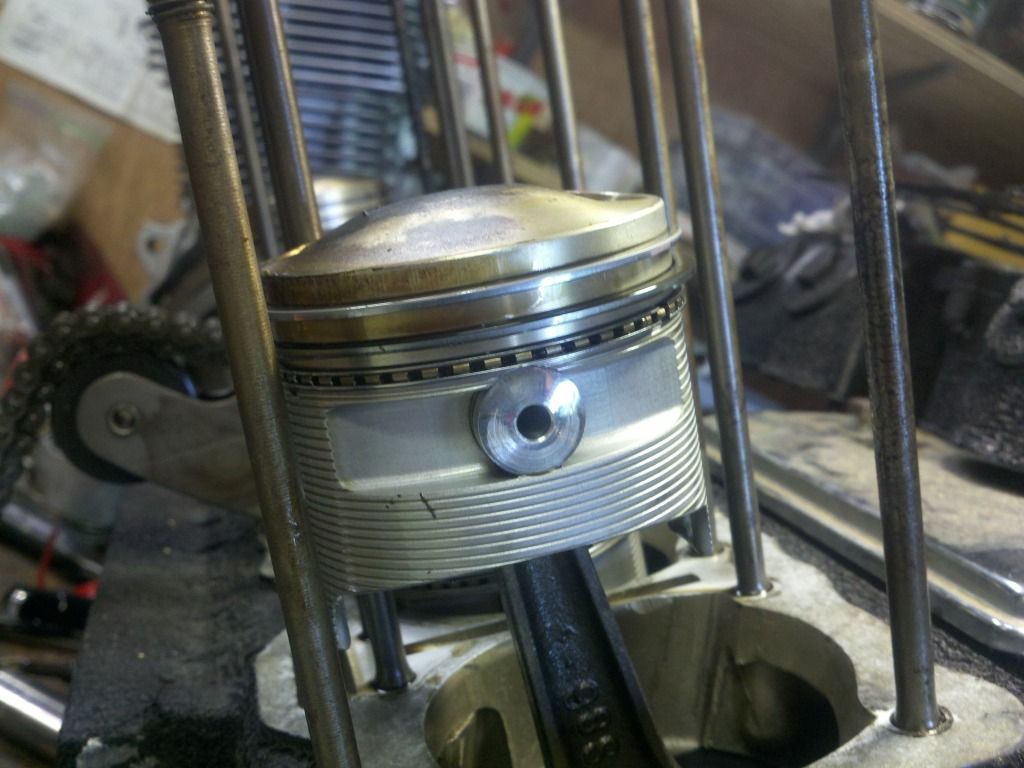 Alloy wrist pin buttons.
I picked up an engine from a fine gentleman by the name of Chopperfiend a few days ago. It had lost compression on # 3 and needed some love. The engine came with a stack of paperwork from RC engineering. This included cam specs, piston specs, and install procedures.
The engine certainly has some interesting features. The cases are late model replacements, it has heavy duty valve springs, an RC240 cam, and a forged 836 kit. I havent gotten into the bottom end to see if any mods were done to the transmission. Back in the day, RC had a kit they call the 30/30. It consisted of an RC240 cam, a cast 836 kit, and a header. It was supposed to give 30% more power, and 30% more mpg's. Apparently it did pretty well. The RC240 cam has mild lift and very long duration, something these engines really like. It produces great bottom end torque and made an engine that was great for touring.
As I took the engine apart, I made a few notes of what I found wrong.
Cam tower bolts loose
Front #3/4 cam tower bolt stripped
Gasket maker on oil injectors
Multiple Oil pucks leaking
Cylinder studs nuts not torqued (loose)
Mid head bolts replaced w/ studs (11 mm nut)
The cylinder walls looked great. Hone marks were still obvious and there were no scratches or bad marks of any kind. The rings all look good as well. I'll be taking a look into the bottom end just so I know what's inside. The top end is all late model K stuff, but since the cases are replacements, I want to know what gears are in the transmission and if they've been modified at all.
I plan on doing some mild porting, deshrouding the valves and putting the engine back together as it was. I'll run a larger set of carbs and hopefully find a nice stock bike to put it in. Something for my Dad to putt around on.